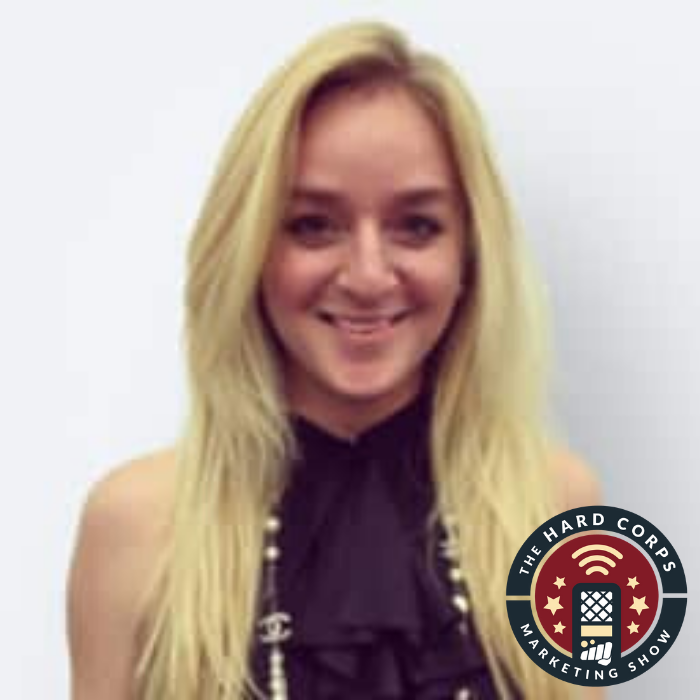 For marketers in a small team, you may look at businesses with marketing teams of 10 or more and think, if you only had a bigger team, or only had a bigger budget, you could make a greater impact.
A Marketing Leader and the CMO of Agio, Kate Wood, delivers marketing inspiration to all of the small marketing teams out there that a lot can be accomplished with just a few people. If you are a manager looking to build your marketing team or are just starting out in your career, then listen to this episode to be challenged and encouraged!
Takeaways:
Take initiative and be reflective to learn from your mistakes and try something else.

Align your marketing strategy and execution to what the business needs are. Treat the business like a client.

Operating in an agile manner means being reactive to the market. If something is not working, agile behavior would mean shifting with the way the market is changing, not staying steadfast on the path to unresponsiveness.

Brand is the sum of the customer experience. A brand is like a personality that your customers are interacting with.

Build your marketing team with people that are going to develop themselves professionally. What inputs are they taking in outside their day-to-day?

"If a caveman comes to your website and cannot regurgitate what you do, you are doing something wrong." - Kate Wood

When defining your brand upfront consider, what is the problem you are trying to solve for your customer? What is your contribution to human society? 

Gather a team of individuals that each have the reputation that they are going to get things done. You want team members that are going to figure out how to execute.

Marketing is an experiment, if you create something, and it fails, don't take it personally. Learn from it and improve.

Hire a team that you like, but that is different from you. Let their individual strengths shine and come through.

People often figure out what they like to do, by doing what they don't like to do, through the process of elimination.

Don't be afraid to try new things and experiment more. Don't always worry about the outcome, you will learn so much along the way.

"If you're not failing in your experiments enough, you're probably not experimenting enough." - Kate Wood
Links:
Busted Myths:
A marketing department needs a big team and budget to make a difference. - You DON'T need a big marketing team nor a big budget to accomplish a lot. Surround yourself with people of different strengths and allow them to stretch their creative muscles.