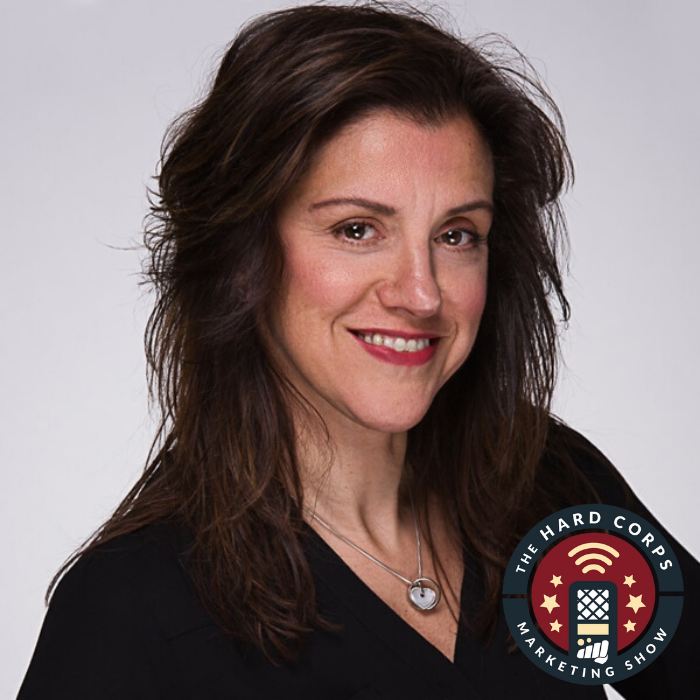 Oftentimes marketers are not the ones that get to talk to customers. They build an understanding of what the buyer's needs are and then develop content and marketing strategy around their current knowledge.
However, without ever getting to the buyer's needs in their own words, how is marketing supposed to know if they are heading in the right direction? How is the product team supposed to know that their buyers will positively respond to their latest innovation?
A Marketing Leader, Cross-Functional Teams Strategist, and the CMO of Mediafly, Isabelle Papoulias, challenges marketers to be the most knowledgeable about the customer in the business. She explains that marketing leaders do so much more than marketing and the value of advocating for the voice of the customer.
Takeaways:
Marketing should have their finger on the pulse of the customer, the trends, and how they are changing to inform product innovation. Without the customer in mind, businesses will only create products they are interested in, not necessarily what their customers are interested in.

Marketing should understand the customer more than anyone else in the company.

You want to get insights from your current customer base, so that you can go and get more customers.

Turn your customers into advocates with a customer advisory board. Start building the board with your happiest most successful customers, ones that are fans of your brand. Have a variety of industries, company sizes, and roles represented.

Do not assume you know everything, talk to your customers and listen to their buyer needs straight from the source.

The CMO has to be focused on the company objectives and what success looks like for the business. If someone comes to you with an idea, use the filter question of, does this serve our growth objectives?

Build your priorities by identifying the gaps and problems in your current processes that need to be addressed, to meet your growth targets.

For marketing and sales to be aligned, the leaders of those departments have to have the mindset that, "we are better working together than separately."

Career Advice from Isabelle - Trust yourself, you know more than you think.
Links:
Busted Myths:
The CMO role is solely about marketing, which is not important, so companies should just eliminate it. - The CMO role is so much more than just marketing. Many marketing executives deal with enterprise-wide responsibilities, manage inside sales, and collaborate on product innovation. Businesses that are getting rid of the CMO role, are not doing without the role, they are just calling it something else. The CMO role is essential and far more diverse than just marketing strategy.

Technology is the silver bullet that will solve your problems. - Technology is meant to help scale and enhance what you currently have. You need the human resources and strategy in place first, before just buying technology. If you do not have the resources to use the technology appropriately, you will only continue to scale your current problems.
Shout Outs:
29:26 Carson Conant, CEO Mediafly

1:09:20 Isabelle's Mom