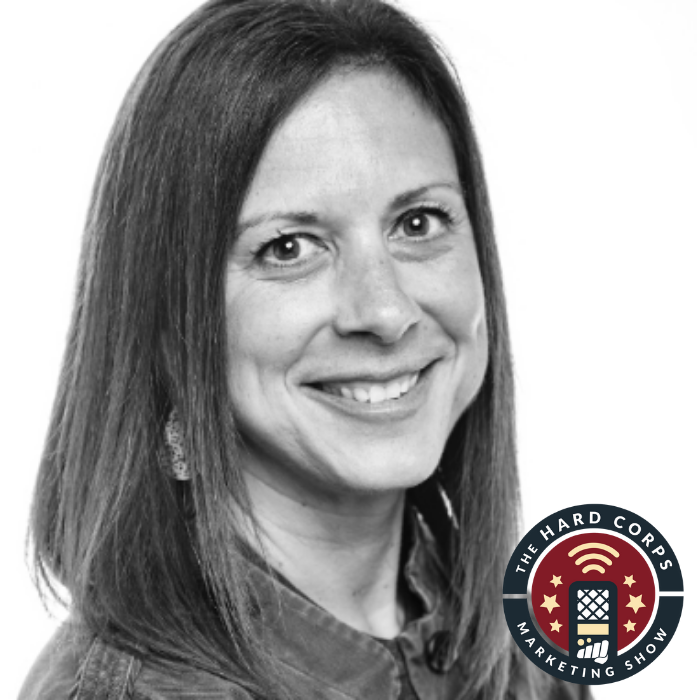 Content is everywhere, so much that without strategy, it will be under utilized. How can marketers maximize their content marketing to get more buyer data, track ROI, and prioritize their efforts? What if there was an event that a marketer could go to, to get armed with practical strategy for maximizing content marketing? 
A Marketing Leader, Digital Strategist, and the VP of Marketing at the Content Marketing Institute, Cathy McPhillips, lights the path for marketers to find Content Marketing World, an event where marketers can grow and learn to better their content marketing. Check out this episode for all the details and a marketing executive's strategic approach.
Takeaways:
Create content that is valuable to your prospects. Content should be helpful and educational, does it solve a question the prospect has along the buyer's journey?

Build out your content marketing process, so it will provide you data on prospect engagements.

What content topics do you have for your blog that could be categorized under bigger themes? Use those bigger themes to dedicate your reporting to and see what topics are getting the most engagement.

Marketers can draw the conclusion of implied interest when a prospect interacts with multiple pieces of content on the same topic. Use this implied interest to engage with the prospect and build a personalized experience.

Use the data from prospect engagement with your content to create segments based on content interest. Then deliver targeted calls to action based on those interests. For example, people that want to know more information about content marketing, could receive an email with a link inviting them to attend Content Marketing World.

Content Marketing World is a conference in Cleveland, Ohio this year from September 3-6, that will have around 4,000 attendees. There are 14 different tracks that attendees can choose from to get the most out of their session choices based on their learning and growth goals.
Links:
 Busted Myths:
Content marketing IS marketing.-This is not the case. Content marketing is not general marketing. There are so many different pieces of marketing such as product marketing and advertising. Content marketing is just one piece of overall marketing.