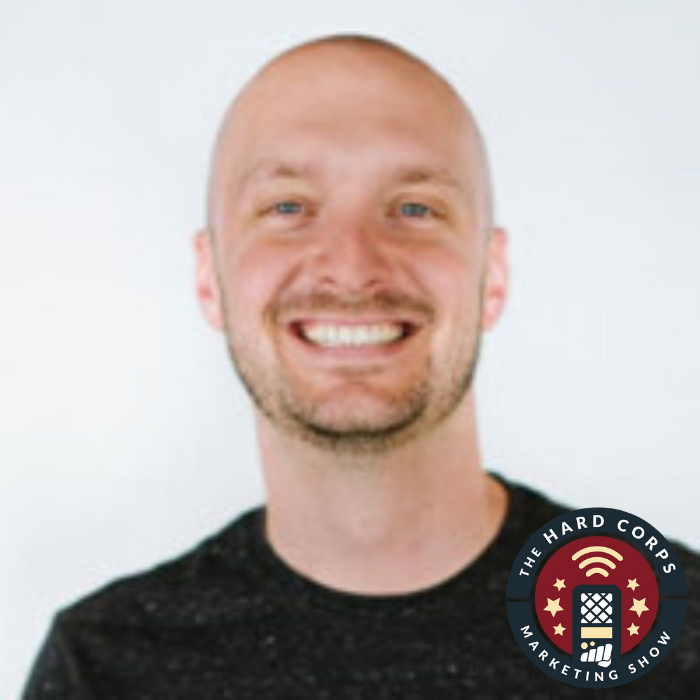 As marketing professionals we know that customer experience is key to a successful brand. Understanding the customer needs and finding a unique approach to engaging them with your company helps build that relationship.
A Marketing Leader, Author of multiple books including Twitter Marketing for Dummies and Branding Yourself, Marketing and Digital Trends Speaker, recognized as a Forty-under-40, CMO at Lessonly, Kyle Lacy, delves into ways to understand your customer's experience and implement company culture into first touch points.
Takeaways:
Understanding what makes your customers tick, what makes your brand effective in the current market, and how to work your culture as a company into marketing and sales messaging is the future of outbound sales.

The consumer's experience is paramount to everything else. There is an art to getting someone's attention. Taking the time to make a more personal outreach email provides the customer with a more human first touch point. 

Spend time on enablement and training of representatives to truly understand the audience you are reaching.

Infuse your company culture into the first touch. Whether it is useful or simply something fun, this is a great opportunity to be authentic and memorable!

As marketing evolves into being more experience oriented, keep in mind the importance of balancing the corporate side of marketing with the entertainment side. Remember to listen to your audience and be mindful of the situation.

Simplification is key. Too much software can ruin the experience for the prospect because there is too much going on. There can be complex systems as long as it feels easy for the end user.

If a BDR is put under marketing then that leader needs to have experience in owning a revenue number. 

Career Advice - Spend time developing your emotional intelligence, especially empathy. When faced in a conflict take a step back and think about the other person. How are they perceiving the situation?
Links:
Busted myths: 
Only sales leaders can transition to be a CRO - Even though sales leaders have the tendency to transition to lead marketing, CMOs and marketing leaders have just as much capability to transition into sales. A great CRO has to have great direct reports, brand creativity, and a passion for meeting the needs of the customer. These skills can be more impactful when coming from someone with a marketing background.
Shout Outs:
13:38 Kyle Coleman from Clari/Brand and Demand

25:11 Ollie Llama/Lagos, Nigeria

26:58 Chris Savage from Wistia/Market like a media company

27:13 Dave Gerhardt, Privy

27:41 Casey Neistat - YouTuber/Commercials

37:44 Max Yoder - author of

Do Better Work

46:11 Lorraine Ball/Kyle's mentor and former boss

1:03:09 Nate Skinner from Oracle
Ways to Tune In: 
iTunes -

https://podcasts.apple.com/us/podcast/the-hard-corps-marketing-show/id1338838763 

Spotify -

https://open.spotify.com/show/1vVLpNI1LssMTiL6Kdsamn 

Stitcher -

https://www.stitcher.com/podcast/the-hard-corps-marketing-show 

Google Play -

https://play.google.com/music/m/Im7mytmu2wa2mekhoeixlja5hpe?t=The_Hard_Corps_ Marketing_Show 

YouTube - Full video - https://youtu.be/MrNlrx8meDw