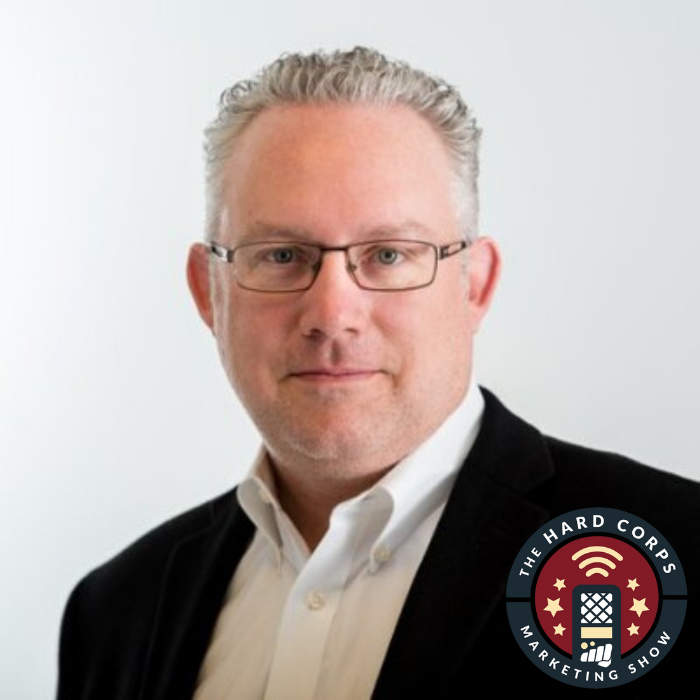 What are similarities and differences between B2B and B2C marketing tactics? Why are people closet marketers? How do we make sure our outward facing messages are clear?
A Digital Marketing Leader, Keynote Speaker, Agile Marketing Leader, Top 40 Digital Strategists in marketing, Fractional CMO at Origin Email, Ryan Phelan, consults B2B companies on building a stronger corporate ecosystem and narrowing in on key messages.
Takeaways: 
B2B companies and B2C companies each use a base strategy. Each company needs to adapt that strategy to what they need to accomplish.

Get to know each buyer cohort. Recognizing and catering to each type of buyer will help you power communication with them.

For B2B companies, having a coupon code on the checkout page is like saying "some people got this cheaper than you." If you offer a discount from a brand equity standpoint that could diminish the brand, product, or even lose the sale.

Fractures between the online business units and in person units limit innovation. Both sides of the corporate ecosystem have value and need to be acknowledged for that!

A company can be filled with "closet marketers" which is why marketing is one of the top departments that always has to defend its turf. Just because someone has a good idea once does not mean that they are a marketer.

Each company should only have one outward facing idea in which marketing will focus on and execute. Every department has their own tinted lens on the customer but marketing takes all those personas to find the right view or path.

Marketing is responsible for getting people to the door and keeping them in the house.

A confused brand message can be the death of a company. A company has to sing one song or else the notes are all over the place. If you are having trouble zeroing in on your key message then look at the ones that are truly unique compared to other companies.

In any relationship you need trust. Anything that dissuades from that trust takes a lot longer to get back. Strive for concrete evidence that your company's unique selling proposition is credible, such as with an award.

Marketing is not sales - yes we sell things in marketing, but it is the voice of the company. It is the authentic connection with the customer. Think strategy first and tactic second.

Focus on short term plans for today's market. This will help companies adapt easily because things are so fluid right now.

Career advice: Take the 24 hour rule. If you are angry do not reply or respond for another 24 hours and then the emotion will be down.
Links: 
Busted Myths:
B2B marketing and B2C marketing are two siloed environments that never cross - This is ABSOLUTELY not true! Each marketing group has perfected different marketing elements, such as user experience or recognizing intent, that overlap in both worlds.

Marketing is easy right? - WRONG! Marketing is a science or mindset. It's not for the weak of heart. 
Ways to Tune In: