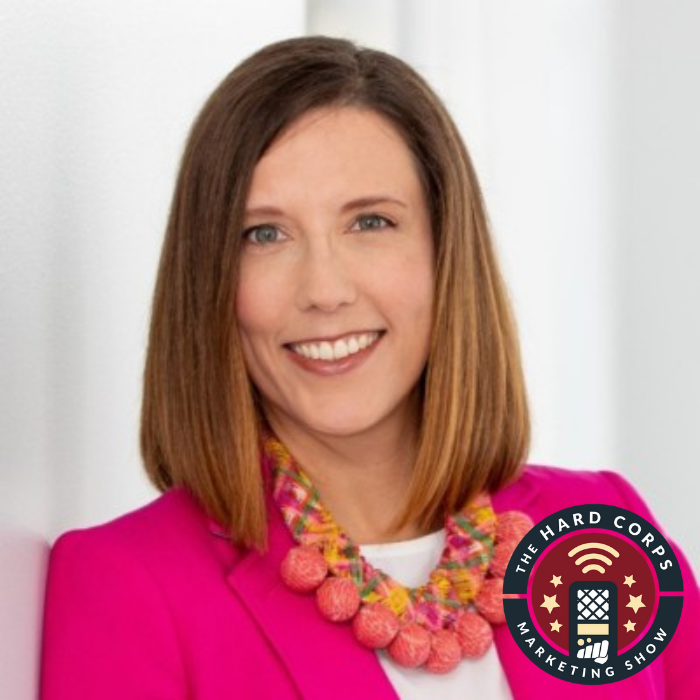 The US Hispanic community has grown significantly in recent years from a population, as well as, an economic standpoint. However, many brands and businesses are under investing and representing this market. How can we engage the Hispanic market? How do we foster inclusive and culturally relevant brand messages?
A Visionary Leader, Change-Agent, Award Winning Hispanic Marketer, Former Multicultural Brand Manager at The Coca-Cola Company, Founder & CEO of the Saramar Group, Sarah Marske, delves into misconceptions about the US Hispanic market and we can represent this community into our marketing strategies.
Takeaways:
"There needs to be a mindset shift within companies and leadership teams towards diversity and inclusion, as well as, multicultural marketing." ~Sarah Marske

Be aware of the diverse audience that you serve and that buy from your company. Demonstrate this inclusivity through your brand and marketing efforts to reflect these underserved markets.

Illustrate authentic and culturally relevant messages in your multicultural marketing efforts. Don't hesitate to reach out and ask questions on how to reach this goal.

"When connecting with a multicultural audience it is important to have a purpose driven approach. How do we play a role in their growth to create economic prosperity." ~Sarah Marske

Career Advice: Your value is not validated by anything other than your existence. Share your gifts with the world! 
Links:
Busted Myths:
Every brand needs a Hispanic marketing strategy. With the growing population and income levels of the US Hispanic market, it would be a missed business growth opportunity to not have a strategy geared towards this community.

B2B companies can absolutely have multicultural marketing strategies. The growth of hispanic businesses has outpaced the growth of other businesses threefold. If your business offers solutions to small business owners, then this is the market for you.
Ways to Tune In: