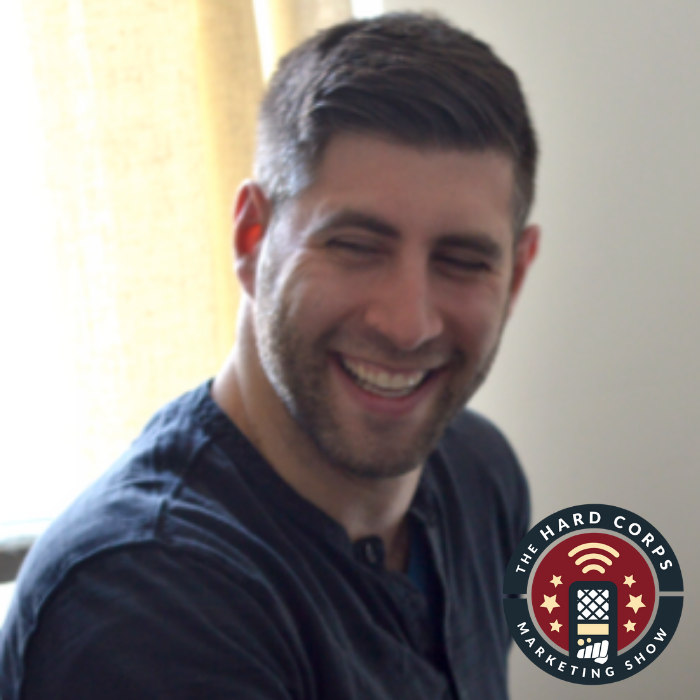 Bueller...Bueller...Anybody? This episode is anything but the teacher at the front of the classroom hoping that students are still paying attention. As this guest will take us to school on how to hold our prospect's attention, featuring a Speaker, Author, Storyteller and the Founder of Marketing Showrunners, Jay Acunzo.
This episode calls marketers to come to a new level to answer the question, "Okay, now that I have my prospect's attention how do I keep it?" Acunzo shares his expertise on using shows to hold attention, how to be consistently creative, and why NOT to think of content non-negotiables as shackles.
Takeaways:
Marketers need to be focused on the next now, meaning that once a prospect's attention is captured, how do you hold it?

"A marketer is in the business of holding attention."-Jay Acunzo

It is more expensive to keep acquiring customers, than it is to nurture the loyal customers that you currently have. The lifetime value increases while the cost of customer acquisition decreases.

Referral engines start as customer retention increases.

A show is one of the best ways to hold attention. When a show is framed like a journey and each episode leads to another, the audience will want to subscribe to view that cohesive flow, to find out what happens next.

When creating a project, extract the framework from a model that you admire. Then make it your own.

Once your framework is established you have to master the art of reinvention.

A framework's non-negotiables allow the creator to chunk their creativity and really hone in on what specifics can be changed to take the project to the next level. How can we dig deeper?

It is "far better to use a signal of stagnation to reinvent something then instead of after it's too late."-Jay Acunzo
Links:
 Busted Myths
Marketers are in the business of capturing attention, but this is no longer. Marketers are in the business of holding attention. This is more difficult but it builds trust, loyalty, and more revenue.

If we only serve the people who already believe what we believe, our company will not benefit. You need to build a foundation first with your current customers before you exhaust all your efforts on only acquiring new ones. "You want a higher value out of your existing audience and a lower dollar amount that it requires to get the next group to come your way."-Jay Acunzo

To be consistently creative, the creator needs to be constantly inventing new ideas before a framework is established. However, the framework needs to come first to establish consistency with guidelines, referred to as anchors. The creator can then dig deeper. Without the framework, there is little room for consistency across the product.
Shout Outs
Drift

Marvel Comics-Iron Man, Tony Stark