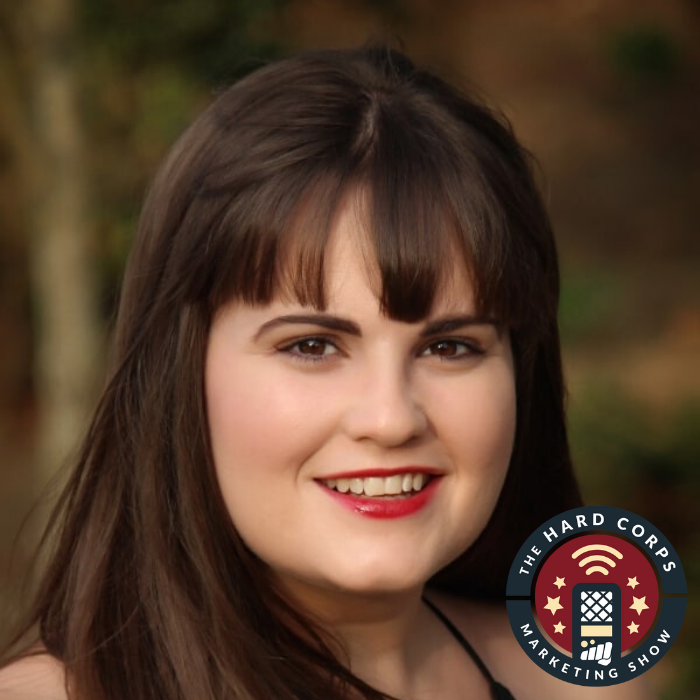 There are times in a B2B marketer's life when they need to be reminded of what matters. Even though we are marketing to companies, we are still marketing to people, so what matters, are the people. 
An Award-winning Marketer, Strategist, Entertainer, that has worked for brands like Radian6, Billboard, and Nielsen, Katie Morse, delivers the human element in B2B marketing, while providing her expertise on chat, and marketing career advancement. Check it out! 
Takeaways:
Keep the human element in your B2B marketing by getting to know your buyers. You can collect consumer insights and find out what drives them, their pain points, and what problems they are trying to solve. You then find out how your product or service will improve their lives.

Changes in the market can happen in very sizeable measures, so if you only ever take small steps of change, then you could fall behind. Be strategic and take risks! Execute testing and see what your buyers are responding to.

Be sure to allow recipients the ability to unsubscribe from your emails. If not, you seem desperate and no one wants to interact with someone that is desperate.

Pro-tip from Kate Morse: If you want to learn how to be a better marketer, talk to other marketers. Learn from them and see how they carry out initiatives.

If you are using chat, consider giving the user the option to select whether or not they want to chat in that moment, rather than having an automatic pop up chat box.

When trying something new in marketing, consider doing it manually first before automating the process, so that when you automate the process, you have a firm understanding of what needs to happen.

Be a life-long learner. If you stop learning, you start to fall out of relevance, you are not as powerful as a person as you could be, and you minimize your seat at the table.

Trust your gut, don't always rely on your pros and cons list when making a big decision.

Always be learning and curious, develop yourself.
Links:
Busted Myths:
B2B is not like B2C because you are marketing to companies. - B2B is still marketing to people! The companies are made up of several people, so B2B marketers need to keep the human element in their efforts and campaigns.

Social media is new and trending. - Social media is NOT new. If you are not using social media in your everyday marketing, if it is an afterthought, you could be behind. Social media is constantly evolving and people are using it everyday, so it needs to be prioritized.

Marketers should be fearful to try new things. - Marketers should NOT be fearful, but rather strategic. Fear holds marketers back from taking their outreach to the next level or trying new things. You cannot have incremental improvements if you only ever try the same thing. 
Shout Outs:
52:00 Nielsen and the team that does the podcast

1:09:15 North Carolina State University, the Wolf Pack

1:15:15 Developers