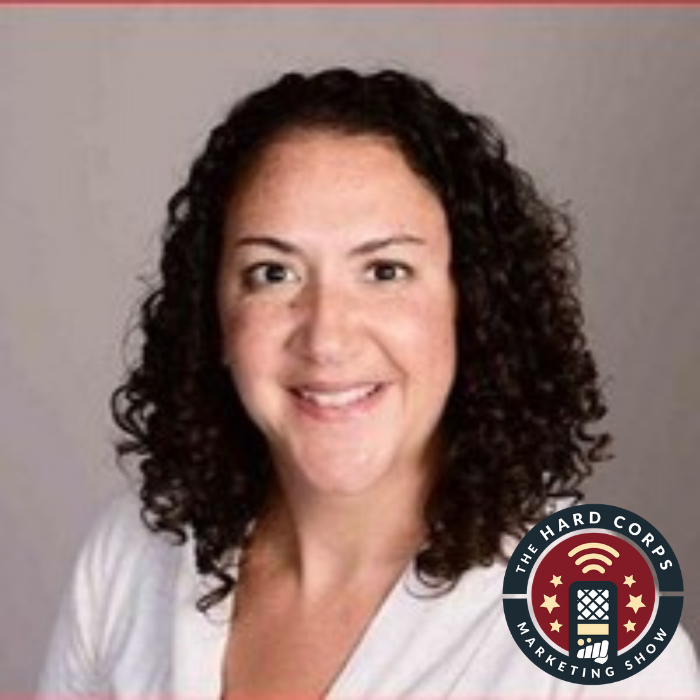 When you execute targeted marketing campaigns towards accounts in your ideal customer profile, are you using intent data to first tell you whether or not the accounts are interested?
A Writer, Multi-industry Marketing Leader, and the VP of Marketing at Confirmit, Beth Magee, challenges marketers to leverage intent data that will inform them of the keywords buyers are searching for and their interest level in your business.
Takeaways:
ABM done well is hyper segmentation for people that have already shown an interest in your company, rather than using the company's ideal customer profile to randomly target buyers.

Intent data is the combination of third party data and your website data tracking at the account level around a set of keywords that your company designates.

When designing a campaign, consider, what action are you trying to drive and then what is the next action you want them to take? How will you trigger that next action?

For effective marketing planning, start with the company objectives and think about how marketing is going to help the business achieve those goals? Then meet with sales and make sure your departments have a shared understanding of the company objectives and that your goals are aligned.

"What do you want to accomplish this year in your career? If you're not improving yourself, you're not going to be improving as an asset for the company." - Beth Magee

Go to events to continue to develop yourself professionally. You can learn from other industry experts and stay on top of current trends. If you cannot get to events, then listen to podcasts. Take the initiative to expand your expertise.

In B2B, focus on forming good and strong relationships with your buyers, people do not want to buy from people that they do not like.

Accept projects out of your comfort zone, it will help you grow in the end.

Career Advice from Beth Magee - Don't sweat the small stuff. If your idea gets rejected, or you make a mistake, take it in stride.
Links:
Busted Myths:
ABM is the silver bullet, the one thing that marketers should concentrate on. - Marketers should be focused on not just marketing to accounts in their ideal customer profile, but marketing to accounts in their ICP that are interested in their company, using intent data. Which accounts have been searching for your company's designated keywords?
Shout Outs
16:36 6Sense

30:42 Dina Otero

43:30 Dina Otero