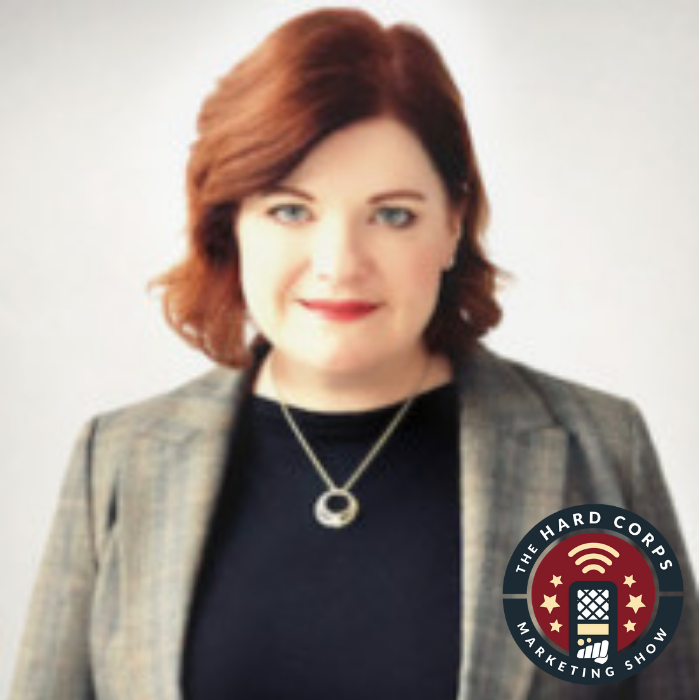 Marketing is filled with buzzwords like AI, MQL, and Digital Transformation. Do you wish that you were able to get the no nonsense take on all of them from an experienced marketing executive?
A career B2B marketer who has worked with all kinds of companies from start-ups to enterprise and the Chief Marketing Officer of Sitecore, Paige O'Neill, wields Thor's hammer like the pro she is and smashes multiple myths around the marketing fluff buzzwords. You don't want to miss the marketing executive wisdom Paige delivers, for career growth and for life.
Takeaways:
Marketers still need to put in the hard work of data cleanliness and customer research rather than only relying on AI to solve all their problems.

Map out the customer journey and get to know your buyers. What are the customers asking during different parts of the buyer's journey?

Content needs to be delivered at the right time. It needs to be connected to the buyer's journey, otherwise a marketer is talking to themselves.

Digital transformation is all about being customer-focused and delivering the ideal customer experience.

Customers expect transactions to be seamless and continuous.

When thinking about marketing strategy, consider, what the company needs, and what does the company expect the marketing executive to do.

Get clear on exactly what is expected of the marketing executive in that role. Consider interviewing the company's stakeholders and ask for the company's priorities, differentiators, and what is expected of marketing leadership. 

There is always something you can align with someone on, therefore listen before speaking, and ask follow up questions.

"Be bolder...the only bad decision you can make is doing nothing."-Paige O'Neill

"At a certain point, make a decision and then stop thinking about it and just do it."-Paige O'Neill
Links:
 Busted Myths
AI is going to solve all our problems.-AI is not going to solve all the issues of marketing. The marketer still has to put in the hard work. Data still needs to be collected and kept clean. The marketer still has to talk to customers and build an Ideal Customer Profile and personas, so that the AI software is not automating processes on assumptions.

Marketing and sales alignment is a constant struggle and most teams are not aligned.-This is not the case with most companies. In order for most companies to be successful the teams have to be aligned. For the few companies that do not have their teams aligned, they are not putting the customer first.

Marketers should bet all their chips on the MQL's they generate.-Nobody cares about the MQL. The real topic of conversation is what is the marketing source pipeline and how much revenue has actually come from those marketing qualified leads.