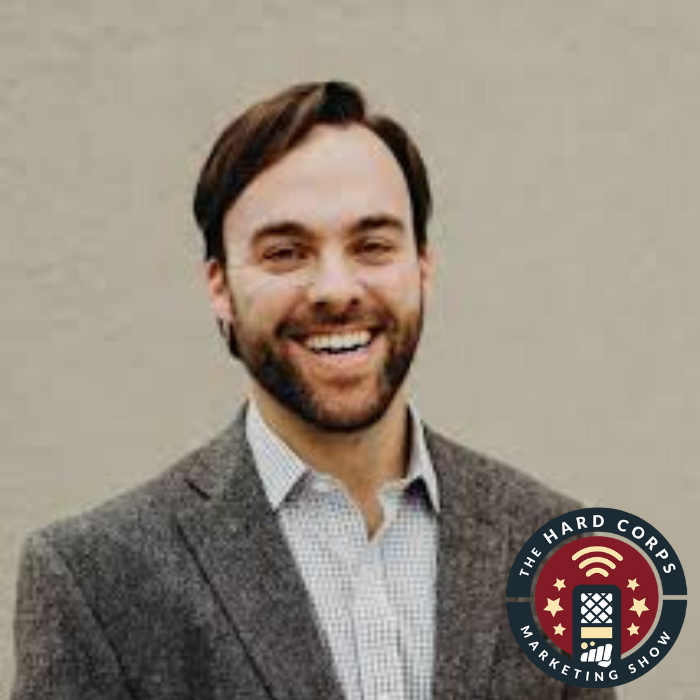 A CMO does not have time to waste, as they are focused on driving revenue for the company. Marketers that are executing campaigns, need to be thinking in the same manner, rather than continuing to do busy work that is not producing money for the business.
A Fractional CMO, Marketing Coach, Consultant, Podcast Host, and Founder of CMOx, Casey Slaughter Stanton, challenges marketers to take a step back, look at the results that their campaigns are producing, and then shift their efforts to what is really driving revenue for the company.
Takeaways:
A sales conversation is a conversation with someone who has the financial ability and authority to say yes to your offer. Marketing needs to be driving efforts that create opportunities for these conversations to happen.

Soft branded messaging is a waste of time for your company because it is not presenting value to your buyer nor helping them to solve their problem. 

Take a side with your content and create an enemy in your storytelling. Who is your company's enemy? If it is no action, then be clear about why your buyers should take action.

Create emails to your prospects that are personalized and that come from a person rather than a whole company. What is the point of a no-reply email?

Use email nurture campaigns to help onboard new customers. Create a great experience for them that guides them through their journey and communicates the value that your company can bring them. What does the first 100 days look like with your company from the customer's point of view?

If the marketing team tries to do everything, they are not going to be able to do anything well enough to see that it is successful.

Marketers need more time to solve more complex problems, therefore they cannot waste their time on busy work.

"Marketing is salesmanship multiplied." - Casey Slaughter Stanton

Build a marketing process for making decisions internally. Establish a framework that empowers your team to make the right decisions.

Career Advice from Casey Slaughter Stanton - Bet on yourself.
Links:
Busted Myths:
Social media is extremely valuable to a business' marketing efforts. - This is NOT the case. Social media is usually a waste of time because it often delivers soft branded messages that do not drive a real offer. If you are going to drive sales conversations, you need to lead with an offer.

All marketing emails have a purpose. - If the email is not driving any action, then what is the point of sending it? Prioritize what emails and communication you are sending and measure its success to decide whether or not changes need to happen in your email marketing.

You do not have to do certain marketing activities forever. - If you try something new and it is not working, then discontinue it. Your time will be better spent on other campaigns that are actually driving revenue.
Ways to Tune In: