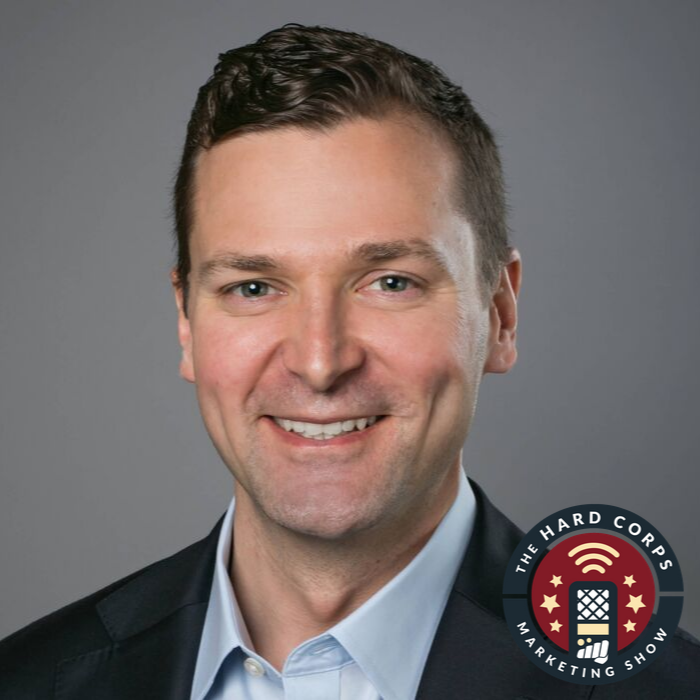 When is the last time you talked to a lawyer about GDPR compliance? When is the last time you got to talk to a lawyer who is also a marketer? Wouldn't it be great to hear from someone with both perspectives?
Now you can!
An Attorney, Digital Marketing Advisor, Podcast Host, and the President of AttorneySync, Gyi Tsakalakis, brings GDPR, email marketing, and SEO centerstage with his years of experience in law and marketing. Have you ever heard someone say "consult your legal counsel"? Check it out!
Takeaways:
People hire people based on knowing and trusting them. With the internet, a business can nurture relationships with their buyers prior to them getting at the stage in their cycle where they are shopping around. 

GDPR stands for General Data Protection Regulation, and it is a law that has been enforceable since May 2018. It was put into practice to protect people's data and give them the right to consent to process their data and the right for them to be forgotten by a company.

The basic principles to be GDPR compliant is to get consent, get the record of that consent, if there is a data breach, report it, and then have clean data where you can remove someone's information if requested.

Read the terms of your software and see what the data retention policy is. This will give you a better idea if the data that you delete, is actually deleted.

If you are outsourcing your marketing, be sure that the third-party practices are in compliance with GDPR and CAN-SPAM as you could be held liable.

When considering whether or not to spam links to build your SEO, consider the integrity and reputation of your business. Do you want to be around for a while or do you want to be around for a year?

With SEO, get informed about how search engines work.

"Meh links - Links still drive the engine at Google...they want to build the world around their servers." - Gyi Tsakalakis

Find ways to earn links from other websites that are relevant to your business in terms of topic and location.

Culture happens whether you are intentional about it or not. If you don't prioritize it with a core framework, it can become toxic.
Links:
Busted Myths:
People don't use the internet to hire lawyers. - They DO use the internet to find lawyers. Lawyers may say that most of their inbound comes from word of mouth, however, those word of mouth conversations are now happening on the internet through reviews, and private groups on social media such as Facebook and LinkedIn.

GDPR only applies to you, if you are in the European Union. - This is false because if your business is in the United States and it processes data of a resident in the EU, then you are subject to being GDPR compliant.

We live in a direct-response only world. - We do NOT live in a direct-response only world. Buyers are everywhere in their journey. They may see an ad, then they are on social media, then they are attending a webinar, and then reading a blog post. The journey model that marketers are dealing with is no longer a structured funnel as there are so many different touches that buyers interact with.

Outbound sales is a dead concept. - Outbound sales is not dead. You need to pick your battles, put time in researching your customer, and then go after the targeted accounts.

Domain authority is a good indicator for SEO. - Domain authority is NOT a good indicator of the link quality in the local SEO Universe. It is Moz's proxy metric for measurement.
Shout Outs
48:34 - David Meerman Scott