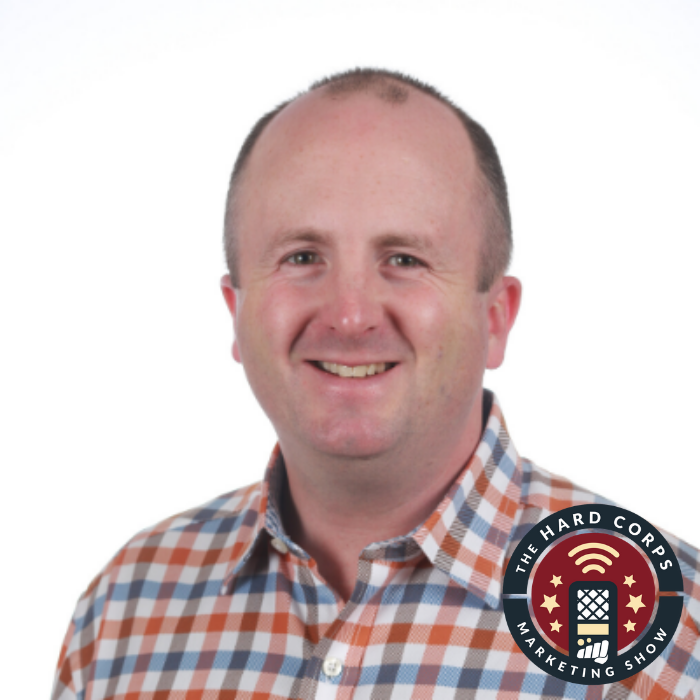 Marketing automation platforms can be complex. There is a specific process to follow for set up, and then once the technology is set up, teams often use it at a minimalistic level when there is so much more that can be unleashed.
A Marketing Leader, Speaker, Mentor, the Author of Marketing Automation Unleashed, Founder & CMO of Cheshire Impact, and the host of The Hard Corps Marketing Show, Casey Cheshire, is interviewed by former guest and the Chief Evangelist of BombBomb, Ethan Beute, for a special episode where the host talks marketing automation and sets the record straight!
Takeaways:
The whole point of using an implementation partner is to skip all the mistakes and painful moments that can happen. A partner has already seen mistakes that happened from previous clients and they are able to apply that experience to your business' implementation.                               

Most people only use 30% or less of their marketing automation tool.

Marketing automation in four words is capture, nurture, automate, and report.

Capture is all about getting leads that come to your website to convert.

"...somehow we expect our customers to come to our website and get married to us on the very first form...you see this all the time when you have a form with 12 fields." - Casey Cheshire

Progressive profiling allows you to ask a series of questions over several visits to your site. Pardot will never ask the same question twice.

Nurturing with marketing automation is about encouraging prospect growth, actually solving their problems, and providing value with your content.

If a prospect says reach out to me in six months, nurture them along the way to keep your brand top of mind.

Marketing automation allows you to automate processes that would otherwise take up precious hours of your time.  A marketer can automatically send prioritized leads to sales that are considered to be sales qualified.

"The whole point of marketing automation is to prioritize human time." - Casey Cheshire

A marketer's report should display which marketing campaigns are working and which are not. More marketing activities does not necessarily mean more results.
Links:
Busted Myths:
The marketing automation platform is done being set up once the implementation is over. - This is NOT the case. A marketing automation platform needs to be continually added to, it needs to be given a process for how it can be developed and optimized towards your business needs.