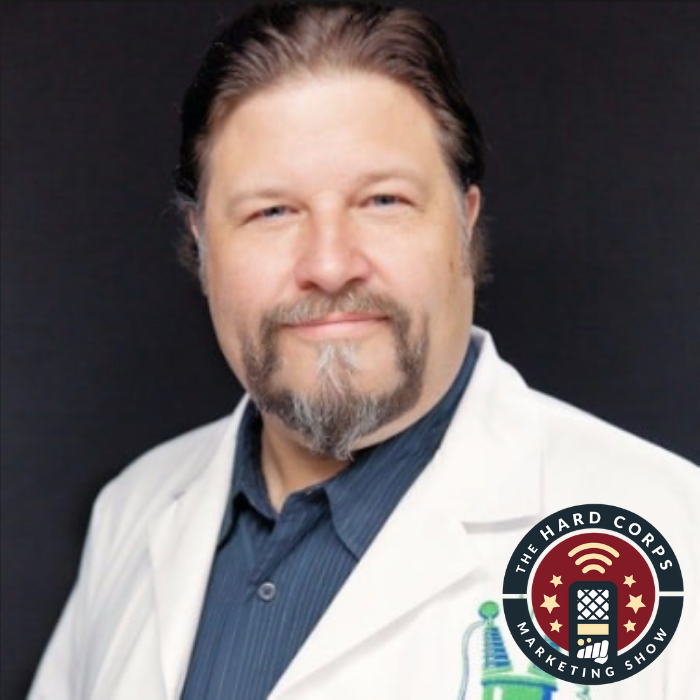 Some of the greatest baseball players have the highest strikeout rate. Why is this? They tried and went for it. Do you feel like your marketing has become stagnant? Do you need some inspiration to try something new?
An Author, Speaker, THE Conversion Scientist, and the Managing Partner of Conversion Sciences, Brian Massey, returns to the Hard Corps Marketing Show to give marketers the encouragement to go forth and test! Test out your crazy idea and see if it makes a difference for your brand! Check it out!
Takeaways:
If you keep doing the same thing you are going to get the same results. 

Go do an experiment and see if your crazy idea will have an impact on your brand.

Focus group data can guide you but it is not reliable to make changes solely from those results. Run a test to get a larger sample size.

You do not have to have a PhD or be a scientist to do testing in marketing.

Get comfortable with the idea that a lot of experiments will fail. Learn from the failure and work through it.

Consider testing causality. For example, are people finding your business from the search bar or are they buyers that know what they want, so they use the search bar and type in exactly that?

Have a measurement of your campaigns all the way through to the CRM. This will better assist with understanding what efforts are driving conversion.

Aim to optimize your marketing campaigns that are performing.

Consider doing a podcast, it builds trust with your audience and it builds relationships with your guests. 

Conversational marketing can increase credibility with site visitors and grow lead generation.

The best time to ask someone to do something, is right after they have done something.

Consider asking your buyers after they have made a purchase, what almost kept you from purchasing today?
Links: 
 Busted Myths:
You should always do the same thing in marketing, if it's not broken, don't fix it. - You can always be optimizing your marketing. If you keep doing the same thing you are going to get the same results. Testing allows you to see what you can do to get better conversion rates.
Shout Outs
16:32 - Dr. Diane Hamilton

46:59 - Michael Greenberg