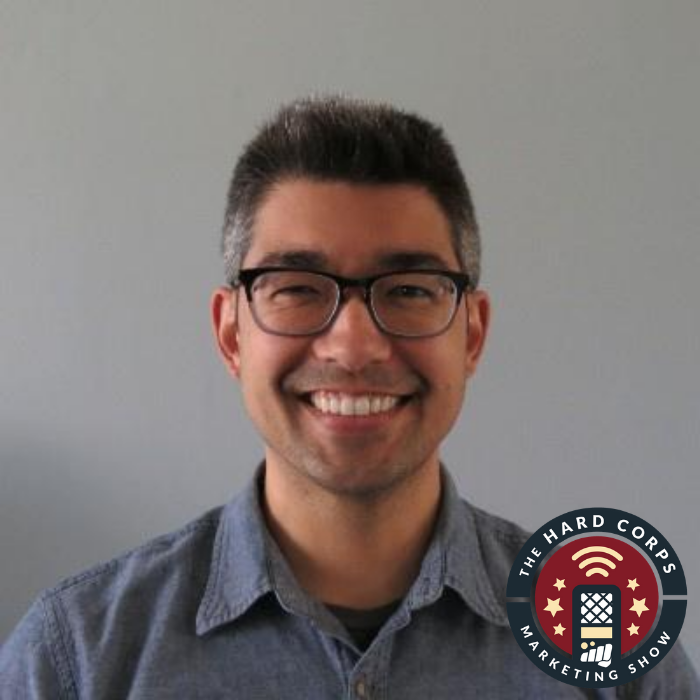 The pandemic has turned all markets upside down. There are many unknowns in what is to come. How do we create our projected goals? What do we do now to be ok when the dust settles? 
A Marketing Leader, Creative Writer, Blogger, Editor, Strategic Marketing Consultant, and the Director of Marketing at 8020 Consulting, George Jacob, chats about the best strategies for utilizing your strengths in the current market.
Takeaways:
Stuck on what to do next during the pandemic? Try doing a SWOT (Strengths, Weaknesses, Opportunities, Threats) analysis to reassess what your strengths are and what opportunities you could be taking.

Be authentically helpful! You know what your company does best. Use that to help out as much as you can.

Think of pay-per-click as a sniper and organic traffic as a tank. The pay-per-click is easy to get out there to get information on making a better decision. Whereas, the organic traffic will take too long to get to the point where the PPC has reached. 

Minimum Viable Product is the primary feature or focus of an app for example. This focuses on what the app's bare minimum needs are to be successful and then exposing it to your user base to organize the features list.

Technology is a great tool, but it is not always the answer. We often get sold into the idea of technology making everything better. The real answer is the why and how of what you are trying to accomplish.

Marketing is a balance of creativity and analytics. There are more metrics you can study being created every year, but sometimes it is the wording of a post or the image that will change the engagement. Don't count out the little details!

Successful storytelling starts with having a few simple points and knowing the person you are communicating with. Think "How can I convey what I want to say to that person in a way that they can understand it."

Career advice: Do not compare yourself to others! Take a second to breathe. It takes time to find a position that is your best fit.
Links:
Busted Myths:
In today's marketing climate, hitting your projected goals is less important than understanding why you did or didn't. - Understand that this pandemic is a different scenario and look at what tools you can take advantage of right now.
Ways to Tune In: