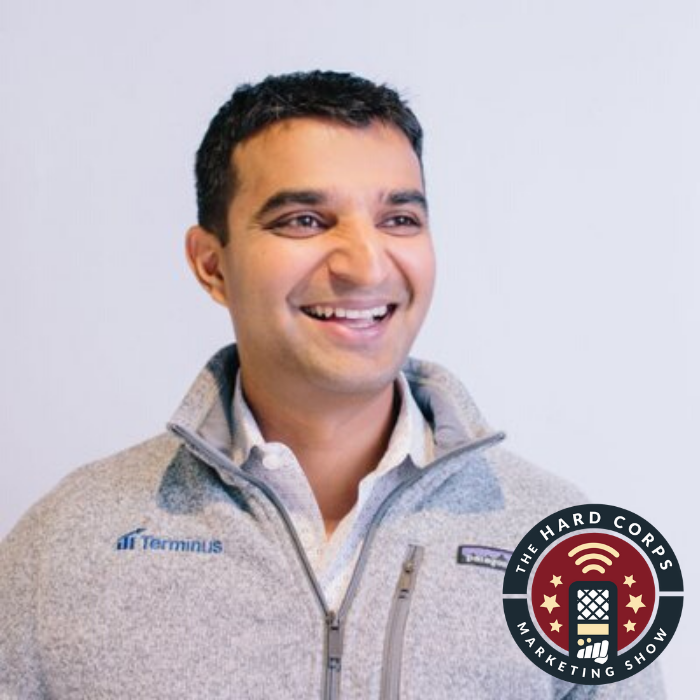 Challenge your marketing know-how and flip that sales funnel upside down as we discuss Account Based Marketing with the creator of the flip my funnel movement, Chief Evangelist and Co-Founder of Terminus, Sangram Vajre. 
Learn all about what some of the most important marketing trends are today, how to align Sales and Marketing to work together to solve your clients' problems and what it takes to become part of a massive, marketing movement!  
Takeaways
Keep in mind that what matters now is engagement and whether those that matter to you are engaging with you.

It's important that both Marketing and Sales understand what their role is. It is not to be the hero, but to be the hero-maker.

Your customers are engaging with you to solve their problem and just need a little guidance. Give them the guidance they need.

To get the most out of ABM you need a strategy. In order to do that you need to understand who your peers are, which companies you need to pursue, and what kinds of sales cycles you have.

Sales and Marketing should not work in isolation; they need to work together. They should have the same goals, results, metrics, and measurements to increase efficiency.

Align your Sales and Marketing vocabulary. Both are looking at the same numbers, so why should they use different terms for the same things? 

Avoid calling the people you're trying to sell to as prospects. Instead think of them as customers and future customers. 

What you call people is how you'll end up treating them.

Remember to use the Fit, Intent and Engagement model.
Links