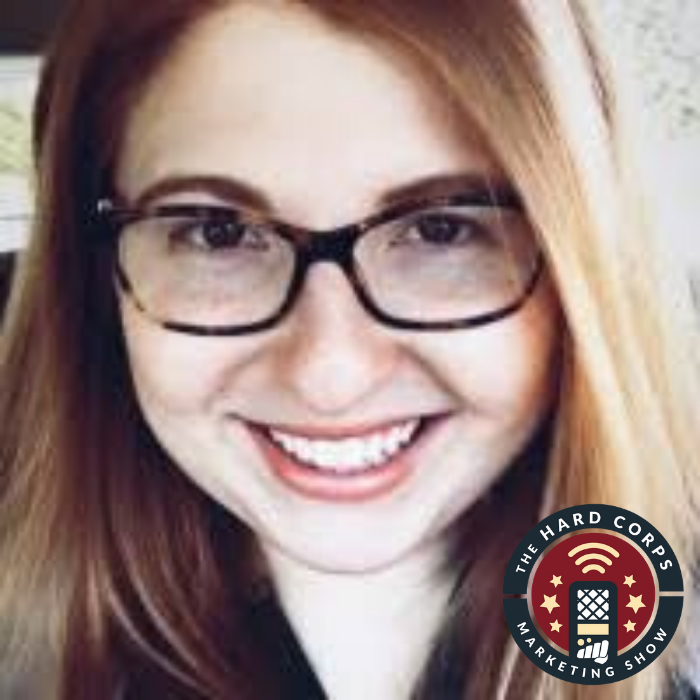 Marketers are faced with new requests everyday from other departments, ones that are urgent and that they needed done yesterday. On top of these impromptu requests, they also have KPI's to track and tasks to execute for the marketing campaigns that they already had planned.
On the B2B battlefield it is easy for a marketer's plan of attack to get lost in the daily skirmishes.
A Lead Generation and Marketing Strategist, and the Director of Marketing at Spencer Trask & Co, Julie Falcetano, shares marketing planning best practices, from the starting research, to articulating your data-driven goals. Tune in and find out how to refocus your team back to its goals and how to plan your marketing victory.
Takeaways:
"Marketing is like the wingman to sales, we set it up and they close the deal." - Julie Falcetano

Before executing a marketing plan, do your research. Find out who your competitors are, what you mean to your buyers, and the challenges that your product or service provides the solution for.

A Blue Ocean market space is when you have no other competitors. A Red Ocean is when you have a lot of competitors. 

Never lose sight of your marketing goals. It is easy to become entrenched in your KPI's and the activities you are executing on the day-to-day, that you can forget why you are doing those campaigns in the first place.

When setting goals in marketing, define what success of that goal looks like. What is the measurable outcome? Use your historical data to influence the goal you set.

The more parameters you give yourself, the more freedom you have because those parameters give you a place to start.

Give yourself the opportunity to relax and do creative exercises where you are not critical of the result. You never know what new great idea may come out of it.

Career Advice from Julie - "Slow your role." When you are just starting your marketing career, or just starting out at a new company, listen and observe first. If you are in a rush to the top, you are not as open to others and can miss valuable lessons along the way.
Links:
Busted Myths:
You can rush marketing. - You CANNOT rush marketing. There is so much market research and strategic planning that goes into executing marketing campaigns that get results, therefore it is best to plan ahead and keep open communications as to what the priorities are.

Younger generations, like Generation Z have nothing to contribute. - That is NOT the case. There is so much value in having a fresh perspective. They are coming out of their education knowing all of the best practices. They also may ask questions that challenge you to think of your marketing in a new way that you may not have before.
Shout Outs
28:26 Brad Millstone

49:18 Bill Bivona

1:08:00 Rose Fitzgerald