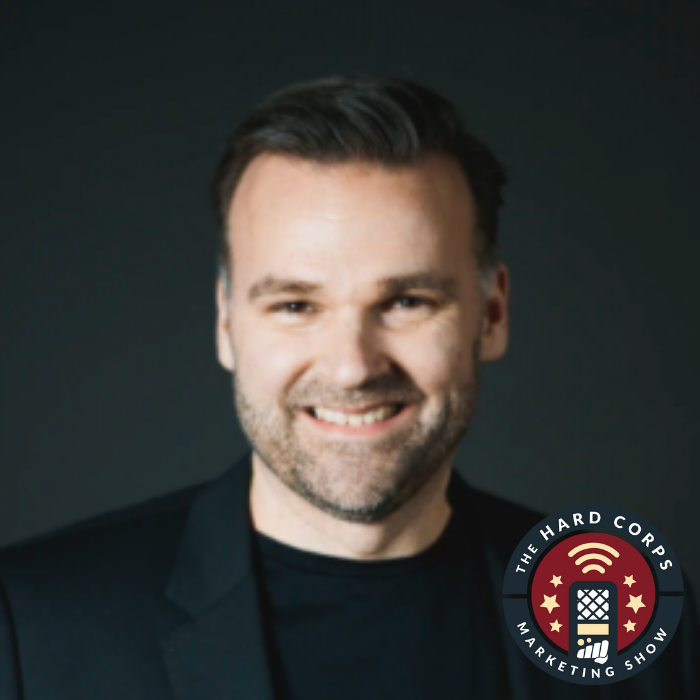 How do you know if your business is not investing enough in marketing if all the different marketing touch points are attributed to just one touch point, the last touch?
Oftentimes marketing does not get the investment it needs to win bigger deals for the company, because it is quantified in the wrong way.
A World Leader in automated Marketing Mix Modeling, Author of Megadeals, Founding Partner, Chairman of Megadeals Advisory, and the CRO & CMO of Proof Analytics, Christopher Engman, shares his expertise of how to best demonstrate the value of marketing, and where to invest in efforts to win bigger deals, faster.
Takeaways:
Marketing is often quantified in the wrong way, when measuring its success. Attributing one touch point before a prospect becomes a marketing qualified lead is taking a snapshot of the buyer's journey as opposed to viewing the whole film. 

Multi-touch attribution provides tactical insights as to what campaigns your team should tweak.

Most marketing leaders should have a popular science understanding of statistics and regression analytics.

Marketing mix modeling gives you an idea of how your different marketing efforts contribute to each other. For example, how your TV affects your paid search.

Invest in marketing across the whole customer journey. Often there is too much spend on the demand generation side and not enough continuing on into the pipeline to help drive more deals.

Rather than having your sales team repeat the same information on their calls, turn that messaging into a video, a white paper, or an article. This gives your sales team a tool to use when interfacing with clients rather than always having to say the same thing.

Have your employees and colleagues sharing your videos and blog articles from their social media profiles rather than sharing your content on your brand page first. This creates a larger and trusted voice that is not just coming from the same brand page.

Most B2B companies are overspending on events because they are hungry for more marketing qualified leads.

Career Advice from Christopher Engman - Put learning first before prestige to evolve fast. If you receive criticism, ask for more. It's okay to get and give feedback.
Links:
Busted Myths:
In the B2B space, companies should invest more into their sales force and less into marketing. - This is NOT the case. Research has shown that successful companies are investing more in their marketing to win bigger deals, faster. Marketing is often invested in less because they are seen as obscure, misunderstood, and are often quantified in the wrong way.
Ways to Tune In: