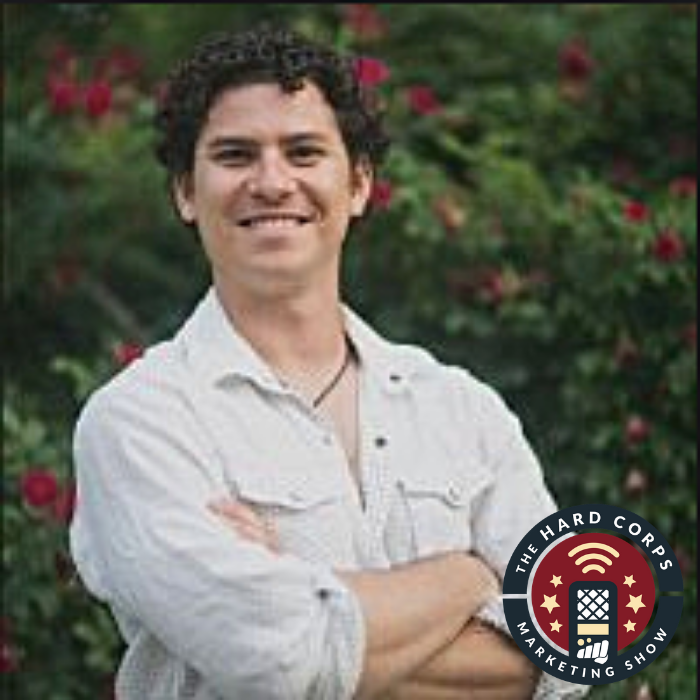 In a world where magazine covers are airbrushed, movies are overproduced with special effects, and advertisements exaggerate to make products look desirable, marketers need to remember to stay authentic.
A Marketing Leader, Strategist, Public Speaker, and the VP of Marketing at Buyers Edge Platform, Andy Rosenbloom, reminds the audience to stay true to themselves and their brand. If you are tired of the facade that is all around, then listen to this episode for some real inspiration.
Takeaways:
Don't lose sight of being authentic in your marketing even in a world where everything seems over the top.

Marketing is communicating complex ideas in simplified ways that resonate with the brand's buyers.

Be willing to accept customer feedback, you never know the relationships that you could potentially make with your customers or the ideas for improvement that you could receive.

When you have different types of buyers, diversify your content to target it specifically to those buyers.

Remove barriers and make it easy for your buyers to interact with your brand.

Remember that in B2B marketing, you are still marketing to people from that business. You are still trying to solve their problems and make them better professionals.

"Moments of delight"-Paying attention to your customers', likes, dislikes, and what they are going through in their personal life to seize a moment where you can make a difference and show them you care.

Be humble, listen, learn, and take initiative in your career. Find more ways to be proactive, to anticipate problems and streamline processes for better solutions.
Links:
 Busted Myths
Not everything has to be embellished and exaggerated all the time. Marketers need to make their brand aspirational, but it should still be authentic.
Shout Outs
Bob Malone 56:33

Jordan & Barbara Kimmel 1:03:35