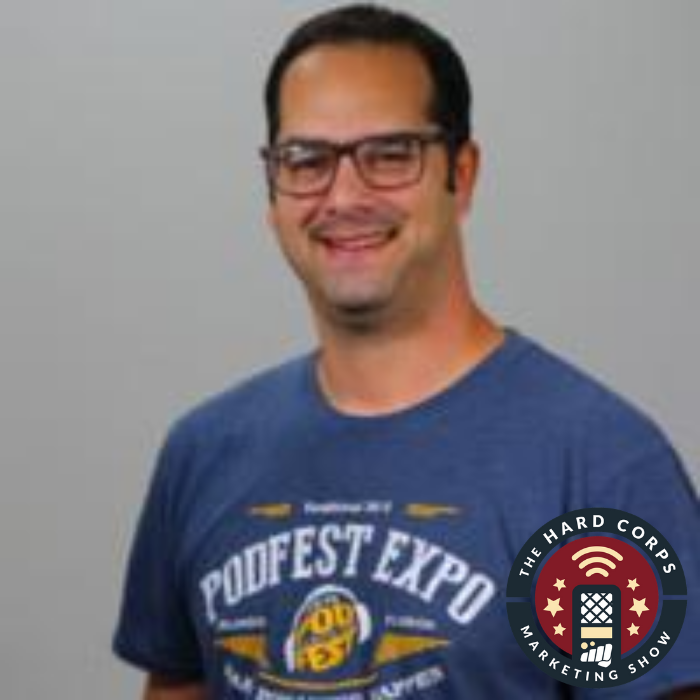 Have you or even your marketing team ever thought of a great idea, but then you keep thinking about it and thinking about it and then you never start?
A Speaker, Author of the book Start Ugly, Creator of the Podfest Multimedia Expo, Producer, and the Chief Creative Officer of the Podfest Multimedia Expo, Chris Krimitsos, motivates listeners to get started with their idea, no matter if the start is ugly, because there is no such thing as a perfect start.
Takeaways:
"People need to innovate at the speed of thought." - Chris Krimitsos

There are two kinds of people. People that fail to start and then the successful business owners that plateau, because they do not want to move outside of their comfort zone.

Not getting started with an idea is all rooted in fear. People can either be afraid of the unknown and they procrastinate, or they are achievement oriented and are afraid that their idea is not perfect yet.

Learn the way you learn and use that to your strength to start your idea.

To intentionally live out your life the way you want to, you need to ask yourself, what do you want to accomplish, what will make you happy, what avenues and skills do you have to make it a reality, and what do you want out of life?

If you are thinking of starting a podcast, stay in your niche of what you are knowledgeable about and the community of listeners you are marketing to.

Before starting a podcast, do your research. When you decide on the niche that you want to stick with, listen to other podcasts in that niche and see if there is a format that is not yet being done.

Career advice - Don't chase money, value all your relationships, and understand that there is no hierarchy in life. "We're all equal, but we all provide different values in the tapestry known as humanity." - Chris Krimitsos

"Intentionally [live] out your life the way you want to and not the way other people expect you to." - Chris Krimitsos
Links:
Busted Myths:
Wait to start your idea until it is perfected or else it will not survive. - There is no such thing as a perfect start! Do an ugly start and then perfect what you do as you go, or else you will never get started.
Ways to Tune In: