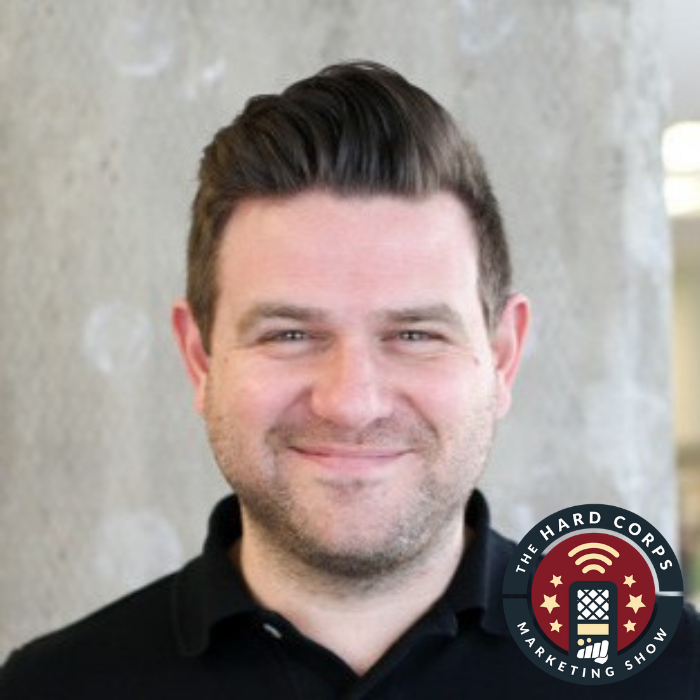 Numbers and technology are an important part of marketing, but they are not what pushes marketing past their goal. How does your audience view your brand? What is the story?
A Digital Marketing Thought Leader, Speaker, B2B People's Choice Award Winner for the Best B2B Content of the Year, Vice President of Marketing at Terminus, Justin Keller, explores brand storytelling. 
Takeaways:
Think about what your marketing goal is beyond the metrics. What is the story you are telling? Does it align with your purpose or product?

"There is always a story to tell. Whether it be the product, the purpose, or the company culture, if you are having a positive impact on the world people care." ~Justin Keller

When you are thinking about telling a story, focus on pattern interruption. Think about how it ties back to the promise you are giving over the product or brand.

Joy and enthusiasm is better than perfection when storytelling. Being a part of something that is exciting is important to people and shows through your work.

Culture is an important part of marketing. If you are able to take big chances and embrace your creativity then you are able to discover new avenues to cultivate your brand.

Career Advice: Don't take yourself too seriously when you're marketing.
Links:
Shout Out:
Busted Myths:
Marketing is more than numbers. Lead generation, metrics, aligning with sales, etc are all important aspects, but they are not the aspects that make a brand sing. True marketing is about wild campaigns, telling great stories, and art. 
Ways to Tune In: