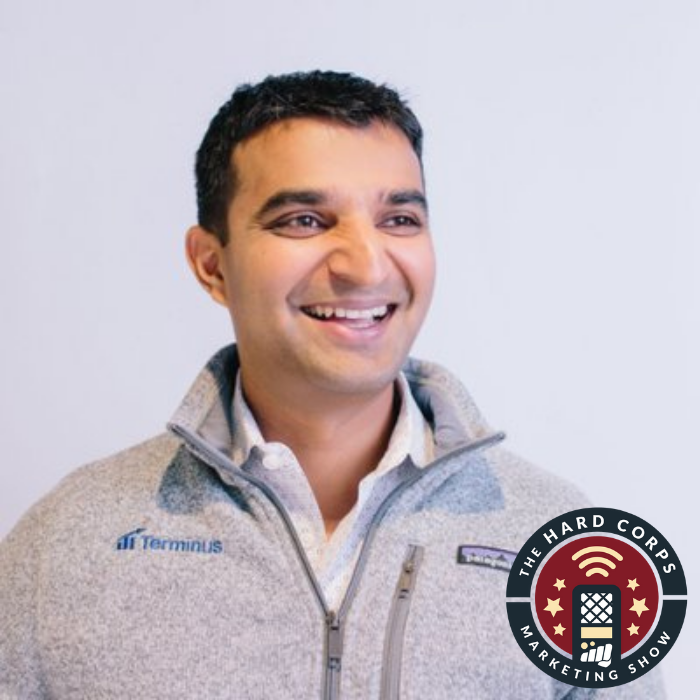 Many companies are starting to implement account based marketing into their strategies. How do we transition to an all around customer based thought process? 
A Marketing Leader, Entrepreneur, Author of Account Based Marketing for Dummies and ABM Is B2B, Speaker, Host of Flip My Funnel Podcast, Chief Evangelist and Co-Founder of Terminus, Sangram Vajre, delves into account based marketing and how to create a unified customer experience.
Takeaways:
Take a moment to recognize what is the most important aspect for your business to move forward. Be a business that is not best in the world, but best for the world.

Sales closes accounts, not leads. Think about your marketing to sales hand-off process and consider sending over groups of contacts as an account, rather than one lead at a time.

Marketers have the most hands on relationship with their customers. In order to have a united purpose it is your responsibility to make sure coworkers are informed on who you are serving.

If you stop worrying about credit then you will earn inbound as a byproduct rather than forcing it with multiple emails and nurture.

"I believe that the next generation of companies are going to be companies that create a really unified experience." ~Sangram Vajre

Consistency creates massive outcomes. Having a set time or place to find your content allows viewers themselves to become consistent to build a community.
Links:
Busted Myths:
Most companies do not have a demand problem, they have a pipeline problem. The more accounts you have to drive to your pipeline then the more you have to search through to find the right accounts.

If you are doing account based then do not focus on Marketing Qualified Leads. If the account is important then go after it!
Ways to Tune In: