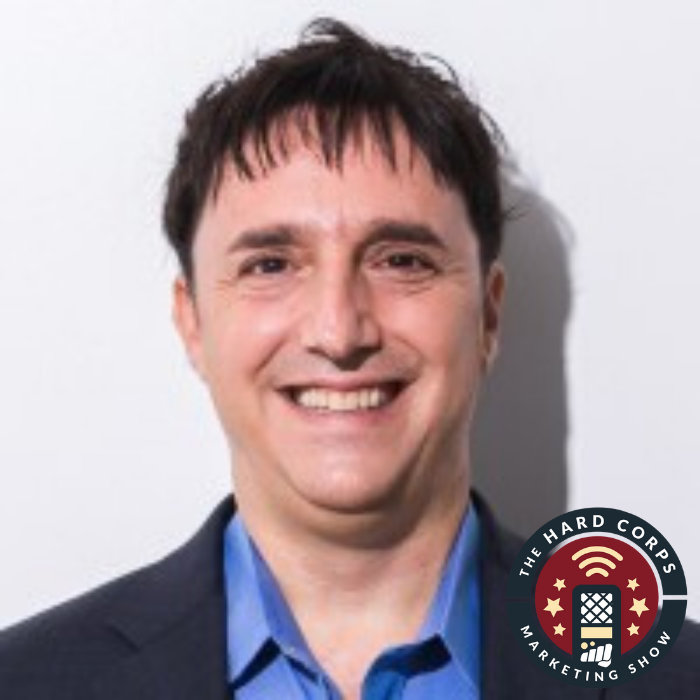 People may think that Influencer Marketing is only for business to consumer companies and that business to business buyers are not engaging as much as B2C buyers. They are mistaken.
 An Influencer Marketing Speaker & Consultant, Author of The Age of Influence, University Educator,  Social Media Keynote Speaker, and the CEO & Principal Social Media Strategy Consultant at NealSchaffer.com, Neal Schaffer, discusses the power of Influencer Marketing and how B2B companies can tap into influencers that are already reaching their target audience.
Takeaways:
Develop relationships with the people that are creating content around topics that have to do with your product or service, that attract the audience that you want to tap into.

Invite the influencers to be on your podcast, interview them for your blog, ask them to be a guest on your webinar. Influencer marketing is when the influencer promotes your content to their community.

Locate the influencers by starting with keyword searches. Who are the people that are already sharing content about the keywords you want to be associated with?

People that are active on social media and sharing relevant content can be a thought leader. Meaning, this could be someone that is already one of your customers or one of your employees.

Start collaborating with the people that already know, like, and trust your brand for influencer marketing.

Do not overlook the smaller influencers. They may have less followers, but they are authentic and most likely are sharing content about a niche topic that is a great audience to have the attention of.

"It's not the amount of followers, it's the amount of engagement and the relevance of that engagement." - Neal Schaffer

Be data driven, you cannot just be looking at likes and use that as your metric for success.

"People always resonate better with people than businesses." - Neal Schaffer

If you want to insight word of mouth from social media, it's not going to come from your company page, it's going to come from the profile of a person.

Create a rapport with a social influencer first before reaching out to collaborate with them. Send social signals by engaging with their content, liking, sharing, commenting, and then send them a message.
Links:
Busted Myths:
Influencer marketing is only for B2C brands. - B2B brands can use influencers to share their content with the community that the business is trying to reach. There are always system integrators that can connect you to other people, share referrals, or recommend your product or service to their audience.

B2B buyers do not engage that much on social media. - B2B buyers engage differently than B2C buyers. Your B2B prospects may not like or share your content because they might be clicking instead, and clicks show engagement.
Ways to Tune In: