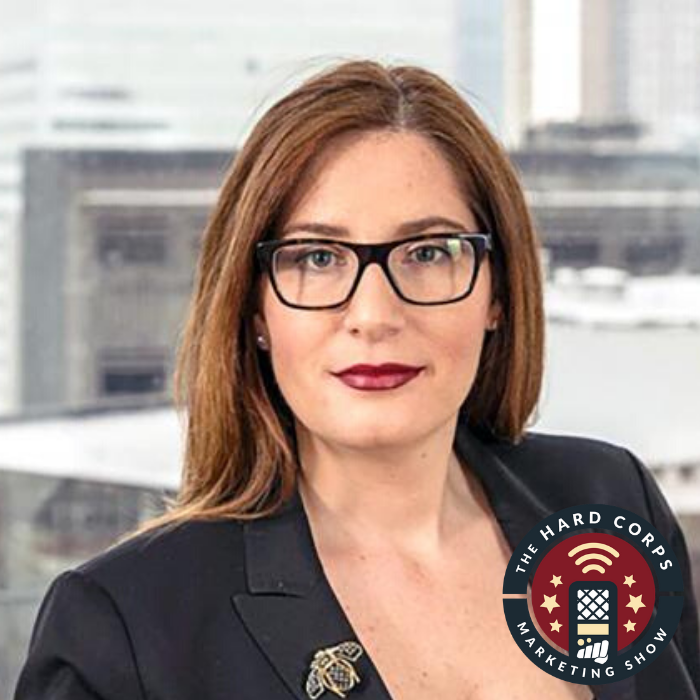 Everyone has their own idea of what marketing is, but does anyone truly understand the value of it? How is marketing making a difference for your organization?
A Marketing Leader, Designer, and the VP of Marketing at Amur Equipment Finance, Jacklynn Farbman Manning, discusses the true value of marketing and encourages marketers to challenge the status quo and get outside of the box that others may have put them in.
Takeaways:
It can be difficult for people to understand the value of marketing because there is so much to it. Marketing encompasses communication, customer engagement, building a good culture, delivering consistent messaging and spreading the brand.

Building a brand needs to be the first priority internally and externally. This ensures consistent messaging across departments, no matter where the buyers are in their journey.

If your company is perceived differently than what they want to be, they need to reposition themselves in the market. This can come with rebranding, updating their messaging, or introducing a new product or service.

To make marketing a superstar, a company needs to hire people that have a purpose and passion that align with the business' mission, on a platform where they will flourish.

Marketing is about collaboration. The best ideas can come from anywhere, so there is no room for an ego.

Be open to taking a risk on people and letting them prove to you that they have something to offer.

"There's always opportunities around the corner, you just have to be open to them." - Jacklynn Farbman Manning

Career Advice from Jacklynn - Go with your gut, if you make a mistake, the most important thing is to learn from it.
Links:
Busted Myths:
Everyone understands the value of marketing. - This is NOT true, not everybody does. Most people view marketing as sales support, but there is more to it than that. Marketing builds branding, contributes to the customer experience, creates excellent content to educate buyers, spreads the company culture, and the list goes on.