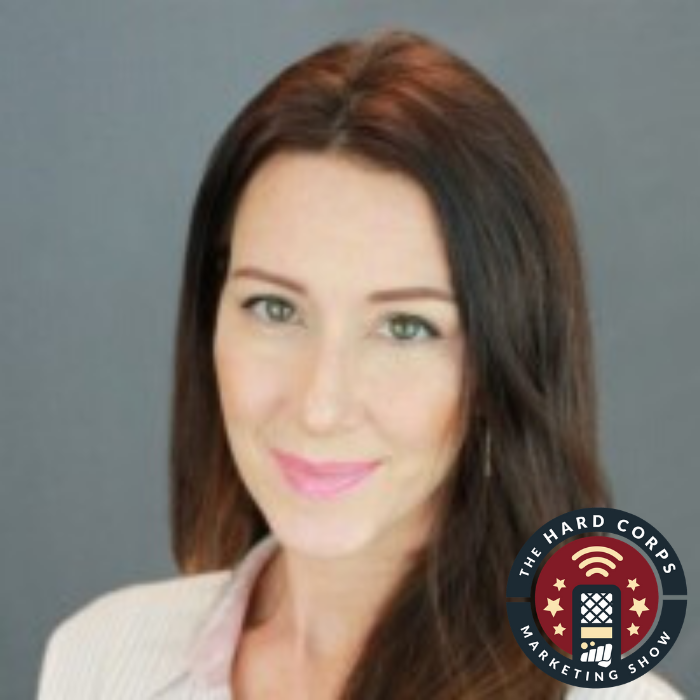 Some people see and use their marketing department as a print shop, but marketing is so much more than font, colors, and polished collateral.
A Marketing Leader, Growth Manager, and the Director of Marketing and Business Development at Aronson LLC, Carrie Hankey, urges businesses to use the talent in their marketing department towards a more strategic effort. For marketers, she shares what they need to do to prove their value and get a seat at the table.
Takeaways:
Marketers, to get a seat at the table in your organization, be results driven. Prove the value that your efforts are driving for the business.

When designing a piece of content, establish the goal that the content is trying to achieve and the target audience it is trying to reach.

There is a time to use automation and there is a time to be responsive to the current situation and hone in on what prospects really need.

Rather than always trying to book a meeting with a prospect, provide valuable content that will help them do their job better.

Identify who owns the client experience within your organization, to make sure it is how it should be. Whether it is a new add-on to the website, or the buying process, all of it should be designed with the customer in mind.

Use data visualization to help illustrate the value that your marketing efforts provide. Consider using dashboards to share your story's impact.

Have a contact management process among your marketing, sales, and service teams. The process will help ensure that the right people are receiving the right message at the right time.

Career Advice from Carrie Hankey - Get experience in the field as early as you can, to learn what you like most and what you do not want to do for the rest of your career.
Links:
Busted Myths:
Marketing is the process of making things look pretty. - Only using the marketing function as a print shop is a waste of a company's talent and resources. Marketing gets a broad perspective of the company and they are able to ask and weigh in on the strategic questions that need to be answered.
Ways to Tune In: