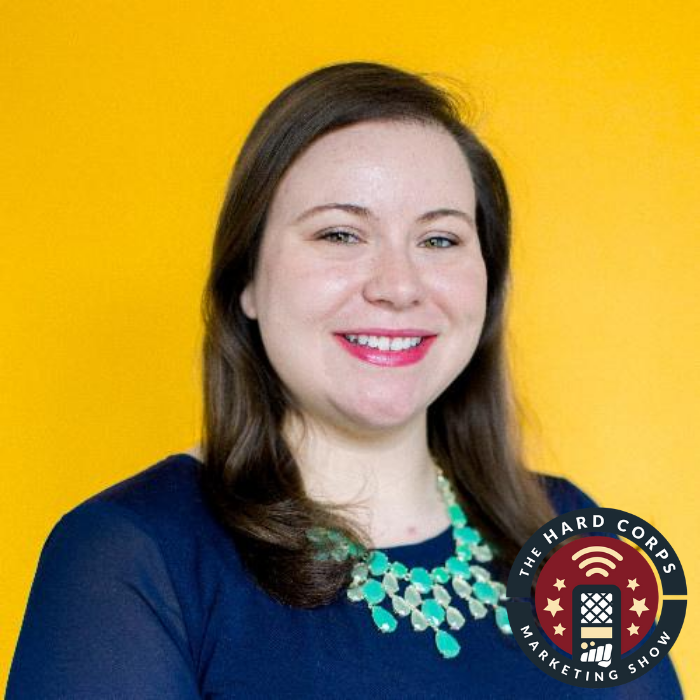 Virtual events are a great alternative way to promote your product and discuss new concepts. However, they are not a cut and paste mold from in person events. They have to be adapted to keep your audience's attention and create the best experience.
A Marketing Leader, trained Journalist, Speaker, Senior Director of Marketing at PathFactory, Cassandra Jowett, talks about how to reinvent virtual conferences to engage your audience and create a long lasting impact.
Takeaways:
Uploading an on demand video of your virtual conference presentation is a good way to avoid technology issues and allow more reach to customers that cannot watch live.

An on demand virtual conference experience is just as crucial as a live one. This is where you will get the event's longevity results and tracking evergreen content.

When creating a video presentation, have the perspective that your events are long term resources. All the content you created is extremely valuable. Customers could use it as a reference to look back on when they have problems to solve in their business.

Live events are a great way to get feedback on the content you are presenting. Implementing polls, having a chat moderator, and unmuting your audience for a round table can keep your audience engaged.

Have multiple speakers at events to play off of each other. This will keep the audience's attention while not getting lost in the content.

 Try breaking up your live event into distinct sections. When you go to upload your on demand version you will have the option to split up the video into smaller videos for customers to consume.

Give people something to look at that is not you or your slides on the screen! It is impossible to expect people to stay glued into Zoom. Use links to distract the audience with content that is connected to the message you are delivering.

Account Based Marketing is not a "set it and forget it" solution. It takes time to personalize the marketing to each customer.

Big accounts can be appealing. However you need to know what that individual team, division, and region cares about in order to get their attention. Start with what you know and build from there.

It is not enough to just look at a company's demographics to determine if they should be on your target account list. Having conversations with their sales leaders assists in discovering their priorities.

Career advice: Have more confidence in your abilities! Don't assume you have less knowledge than everyone else in the room. Let your voice be heard!!!
Links:
Busted Myths:
Virtual events don't have to have all the same things as in person events. Think about what would make a great virtual experience holistically. Get creative!
Ways to Tune In: