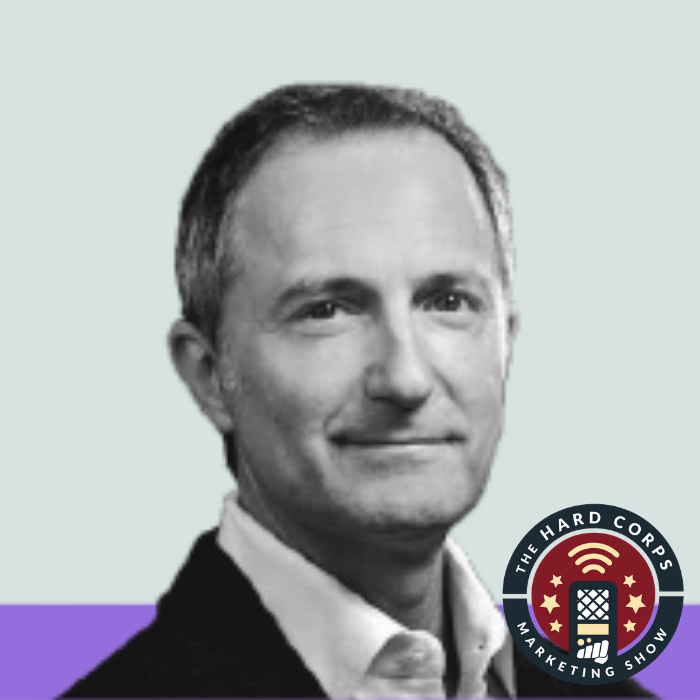 Marketers are used to rocket launching the message out to their buyers, creating eye catching explosions with their brand, and nurturing their prospects by sharing, sharing, sharing. Sometimes, marketers need a reminder to listen.
An award winning Marketing Leader, Brand Strategist, and the CMO of SignalFx, Tom Butta, reminds marketers to listen to prospects and customers, learn the pain points, and own the problem. This episode is filled with "nuggets" of wisdom, that will challenge, encourage, and guide marketers on their journey.
Takeaways:
Be concerned about what your prospects and customers think of your brand. Be open to what the other groups think, but compare it to your buyers' concerns.

Be open and curious to what others are suggesting. Think about what they say. People are often too concerned with waiting to be in the conversation that they are not listening to the ideas in front of them.

Listen, listen, listen! When creating a marketing plan, listen to the executives of the company, to the clients, and prospects. Compare what they are all saying and search for the "nuggets" that could be ideas for your plan.

Consider the emotion that your product and/or service is trying satisfy with the solution you are providing and then market to that emotion.

Be the guide on the buyer's journey rather than the advisor. An advisor provides suggestions but then they are not there with you in the process. Guide your customers in their journey, empathize and be with them.

Own the problem that your buyer is facing to market how your product and/or service is the solution.

Gather customer references that want to share their positive experience. In today's social media age, it's not about what "we" say, it's about what "they" say. Prospects look at the reviews and testimonials before going directly to the source.

Mobilize the believers in your brand. If your brand has a huge following. Provide a platform for your believers to communicate why they love your brand.

People never forget how you make them feel.

"Don't be afraid to take on something new or try something new because you're going to learn something."-Tom Butta

Be open to learning about the experience that is in front of you, and look at it as an opportunity.
Links:
Busted Myths
A lot of people know a lot about marketing and you should heed their opinion about your branding, strategy, and logo. This is not necessarily true. Everybody has an opinion and they have the freedom to express it, however, you should be paying attention to the opinion of your buyers and future prospects. What do your customers think of your brand?

In marketing, it's best to give your prospects an information overload and tell them all the good things about your product and/or service. Giving your buyers information overload sounds salesy and just creates noise that does not allow them to pinpoint how your brand could truly help them. Get to know your buyers first, learn their pain points and then inform them how your product and/or service can help.