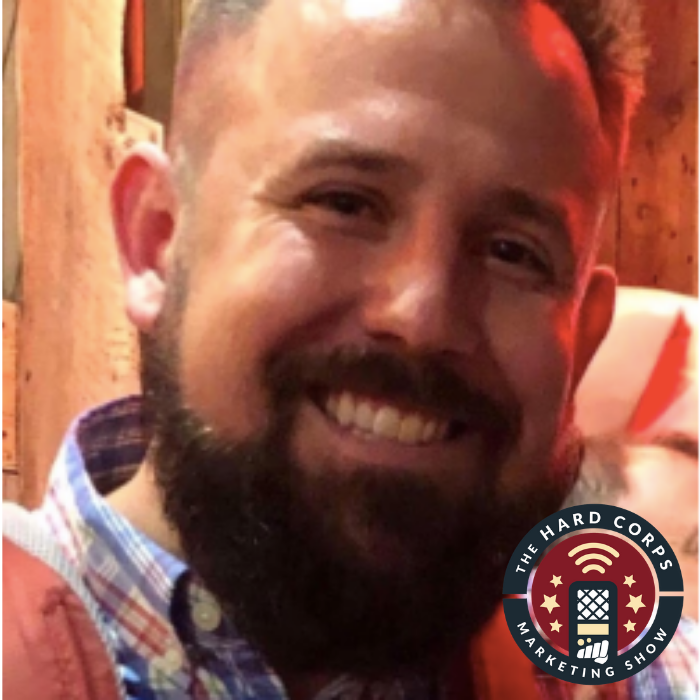 Marketers, are you tired of hearing that sales is displeased with your leads? Has aligning your sales and marketing teams been a constant battle? 
Get the take from a Sales and Marketing Leader, Certified Pardot Specialist, and the Senior Director of Sales at Cheshire Impact, Logan Childs, as he shares what sales really wants from marketing and the best way to align the two departments, to be one revenue team.
Takeaways:
"If you're in that hybrid role [VP, Sales & Marketing], you better focus on your messaging so that you can push the value of what you do and what your product does or what your service offers." - Logan Childs

Marketing is so important because messaging and content help to educate buyers and make them aware of the problem that the company's services solve. This makes for a shorter sales cycle and more qualified leads.

The top three things sales wants from marketing: capture, nurture, automate. Sales wants the best qualified marketing lead, not just the ones that have clicked a link or downloaded a white paper.

Leverage your content to drive more marketing qualified leads. Gather relevant data to enrich lead records, so that sales has the most amount of information on a buyer when connecting with them.

Marketing needs sales to keep up with having a solid data foundation in the CRM. The more information that marketing has to utilize from sales conversations, the better they can segment their marketing.

Be sure to use suppression lists when sending marketing emails, especially for the contacts of accounts that are in critical opportunity stages.

Email segmentation is more about who you are not sending the email to. You do not want the messaging to go out to irrelevant people, batch and blasts are going to hurt you in the end.

Using Pardot scoring and grading separates the decision makers from students that are just doing research.

Marketers, sit down with your sales team and talk with them. Buy them pizza, have lunch, and find out what they consider to be a marketing qualified lead and understand who your sales team wants to be talking to.

Multi-touch reporting can be used to see what marketing path leads take that will be the most likely to convert.

Career Advice from Logan - Just get your education done. Get through the mundane work, so you can get to what you are good at and enjoy.
Links:
Busted Myths:
If you dress in a suit and tie you are going to be more successful. - This is NOT the case, people are the most successful when they feel comfortable and confident in what they are wearing. If someone is worried about how much their tie is choking them, how are they supposed to concentrate and perform at their best?

Sales can survive on their own without marketing. - Their needs to be thought leadership and brand awareness, businesses are not built with sales alone. There needs to be a focus on messaging and education to the buyers, so that sales can push the value of what the company does.
Shout Outs:
52:22 Stephen Russell

1:01:26 Qualified.com